People
Bill FitzGerald
Director
Bill FitzGerald specializes in rhetoric and writing studies with particular interests in the rhetoric or religion, Kenneth Burke and the rhetoric of style. At Rutgers, he also teaches undergraduate courses in media and literacy studies and graduate courses in genre, composition theory and research methods. His book Spiritual Modalities: Prayer as Rhetoric and Performance (Penn State Press 2012) is part of a larger project on the relationship between speech in general and speech addressed to God. Finally, Bill directs the Teaching Matters and Assessment Center in the College of Arts and Sciences.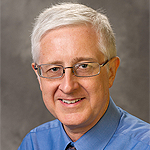 David Marchino
Graduate Coordinator
David is a second year MFA student in the Creative Writing program, specializing in nonfiction. At WDL, David manages scheduling and development of the undergraduate consultant team, and, if you schedule an appointment for a Monday morning, he will likely be the person assisting you. David has taught art and writing at Alexander Adaire Elementary in Philadelphia, memoir through the Summer Workshop for Young Writers at the Kelly Writers House, and Composition I and II right here at Rutgers—Camden.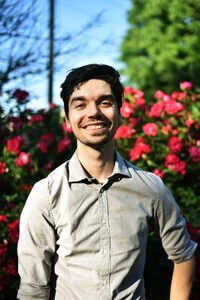 Jillina Harken
Consultant
Jillina Harken is an English and Graphic Design dual major and digital studies minor. As a non-traditional and first-generation student there have been many hurdles to jump in the educational world; which has lead to the pursuit of research regarding educational accessibility and literacy sponsorship in under-served communities. She is also an avid advocate of people reaching out to VPVA here at Rutgers, because she believes that no one deserves to live with abuse. As a participant in EOF and TRiO she is often on the move to take in all of the workshops she can and is very active around campus! Building better writers is definitely Jillina's primary goal at the WDL and beyond.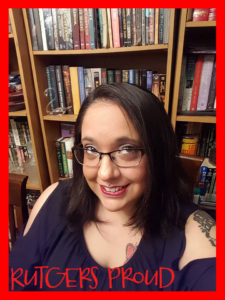 Madona Soliman
Consultant
Madona is a fourth year student double majoring in English & Digital Studies. She has been a Digital Studies Researcher since Spring 2022. She is passionate about her writing and plans to pursue an MFA in creative writing. She would like to pursue a career in collegiate level education once she has completed her schooling.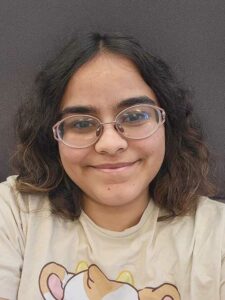 Sophia R. Westfall
Consultant
Sophia R. Westfall is a sophomore, studying in English and Digital studies with a minor in Art and Writing. She is a Co-editor for the Rutgers Undergraduate Review, member of the Honors College, and a two-time award winner for the Young Writers Short Story Publication. Biliterate in both classical and medieval Latin, she conducts translation analyses for historical and religious texts. She is primarily focused on academic writing such as research and thesis papers, but often indulges in her love for creative writing in both poetic and novel form. Upon graduating from Rutgers, Sophia plans to continue her education with hopes of teaching at a university one day, whilst publishing both her fiction and non-fiction work as a personal and professional goal.