People
Travis DuBose
Director
Travis teaches classes focused on digital media and professional writing at Rutgers-Camden and serves as faculty adviser to the campus's digital literary magazine The Scarlet Review. His current research interests include the ideologies of interface and experience design and the rhetoric of typography. He also maintains creative interests in hypertext narratives and procedural generation. An alumnus of the Rutgers University Graduate School–Camden, Travis earned his master's degree in English in 2014.
Isaiah Dingle
Consultant
Isaiah is a third year English major with a minor in film studies. He is an avid fan of the arts, especially music, film, and theatre. Upon graduating, he hopes to pursue a career in TV or film and/or anything that allows him to express himself and the world around him in a creative way.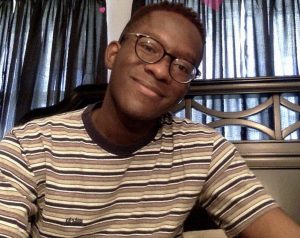 Victoria Wroblewski
Consultant
Victoria earned her BA in English from Rutgers-Camden in 2020, and is currently pursuing a Masters degree, also in English. She loves stories and has spent most of her academic career studying how they work and what they do, and having a ball analyzing plot, character, and story-structure. The goal of all this study is to do editing work with the self-publishing community. If you asked Victoria to pick a favorite book, she would find herself utterly unable to do so, but her favorite author is Terry Pratchett, and while her taste in media is more than a little eclectic, NBC's Hannibal can safely be called a firm favorite. Hobbies include reading, creative writing, reading aloud, and complaining about dropped threads in her favorite shows (not Hannibal, it's too good to have dropped threads!).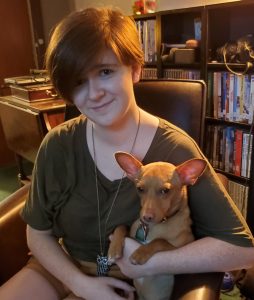 Tony Celestino
Consultant
Tony Celestino is an English major with a minor in Film Studies and is in his senior year. For him, writing has been a good avenue to participate within the discourse surrounding film through different types of analytical approaches. Tony enjoys films which exude this anomalous and ethereal quality which film is best suited to the medium. Some of his favorite films include (but are not limited to): The Handmaiden (2016), Suspiria (2018), Mulholland Drive (2001), Stalker (1979) & Midsommar (2019).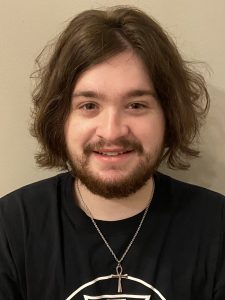 Alaina Pomykacz
Consultant 
Alaina Pomykacz is an English major with minors in writing and digital studies in her senior year at the Honors College. Like most English majors, she enjoys reading and writing in her free time, as well as the outdoors, not knowing how to ride a bike and anything spooky. A long time lover of academics, Alaina is a student in the dual degree program and will be getting her masters in English in 2023. She plans on pursuing further graduate degrees, and perhaps becoming a professor.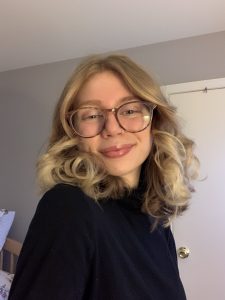 Rachel Blanchard
Consultant
Rachel is an English major working on minors in both religion and communication, and an honors college student. She is working towards graduating early as part of the class of 2022. In her spare time she loves reading books and manga (generally horror), swimming, hiking, and sightseeing!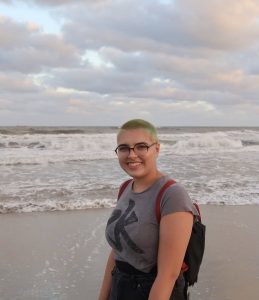 Mariel Marthins
Consultant
Mariel is a senior/fourth year English major with minors in political science and criminal justice. Her interests include reading,writing, alternative and r&b music, film, photography, and fashion.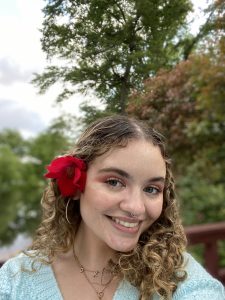 Wesly Taveras 
Consultant 
Wesly Taveras is an English major in his junior year of college. Aside from studying literature and writing, Wesly dabbles in a bit of video making, script writing, and some competitive Esports gaming.  As a member of the Rutgers Future Scholars program (RFS), Wesly is a first generation college student who will be graduating with a bachelors degree in English. Although he is undetermined about what career choice he will take after graduating, he knows that writing is going to be the forefront of it